Tube Lists
Special Tube Lists
Popular Tube Quick Links
Store Hours
Monday - Friday
9 am - 4 pm
Central Time

SND Tube Sales

Michael Marx
105 N. Division St.
Bonne Terre, MO 63628
sndtubes@vacuumtubes.com
636-939-9190

Ham Call: WB0SND
Special Deals
And New Arrivals
Here are some recent purchases I've made that I will have on special as long as there is good quantity on hand. So, get 'em while you can!! There will be more soon.
A few new items....details and pictures to follow soon. I just wanted to quickly get these on the website.
1. NOS Sylvania manufactured 1L6. New in white boxes. Regular Price $59 ea SALE PRICE: $35 each WHILE SUPPLIES LAST!!

2. Hickok 533 Tube Tester. Also very nice unit restored by Chris Haedt. Working well and calibrated. The black covering is off of this case. It doesn't look terrible, but isn't the greatest. At least the covering isn't coming off in tatters like many of the Hickok cases. $450

3. Sylvania 5U4G tubes WWII vintage in a "bulk pack" (therefore will be white boxed) $75 ea

4. Sylvania 6SN7GT 1940's vintage. These have the rectangular plates with 2 square holes in the side of the plate. They are unmarked (no branding) from a bulk pack, but are obviously Sylvania's These came from a large old military tube collection lot I bought years ago. I believe them to be new. $50 each



If You Use 6L6's Of Any Sort (5881, 7581, 7027A, 6L6G, 6L6GA, 6L6GB, 6L6GC)
Check This Out!!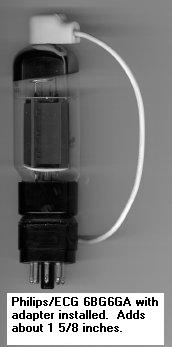 You can have NEW NOS Philips/ECG (Sylvania) 6L6's for as little as $18 EACH!
$18 Each
$ 40 per Matched Pair
$ 80 per Matched Quad
Click Here For More Information!
---
My Charity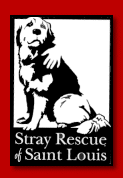 I have been involved for quite some time in Dog Rescue with an organization called St. Louis Stray Rescue For the last several years, Stray Rescue of St. Louis has been helping to save abandoned pets from disease, neglect, and death on the streets. I have personally adopted 2 of these dogs and they are terrific. I also provide a temporary home for these dogs until they are adopted into a "forever home". If you would be so kind to visit their website (click on link above) and donate I (and the doggies) would very much appreciate it.
The Puppies and I Thank you !!